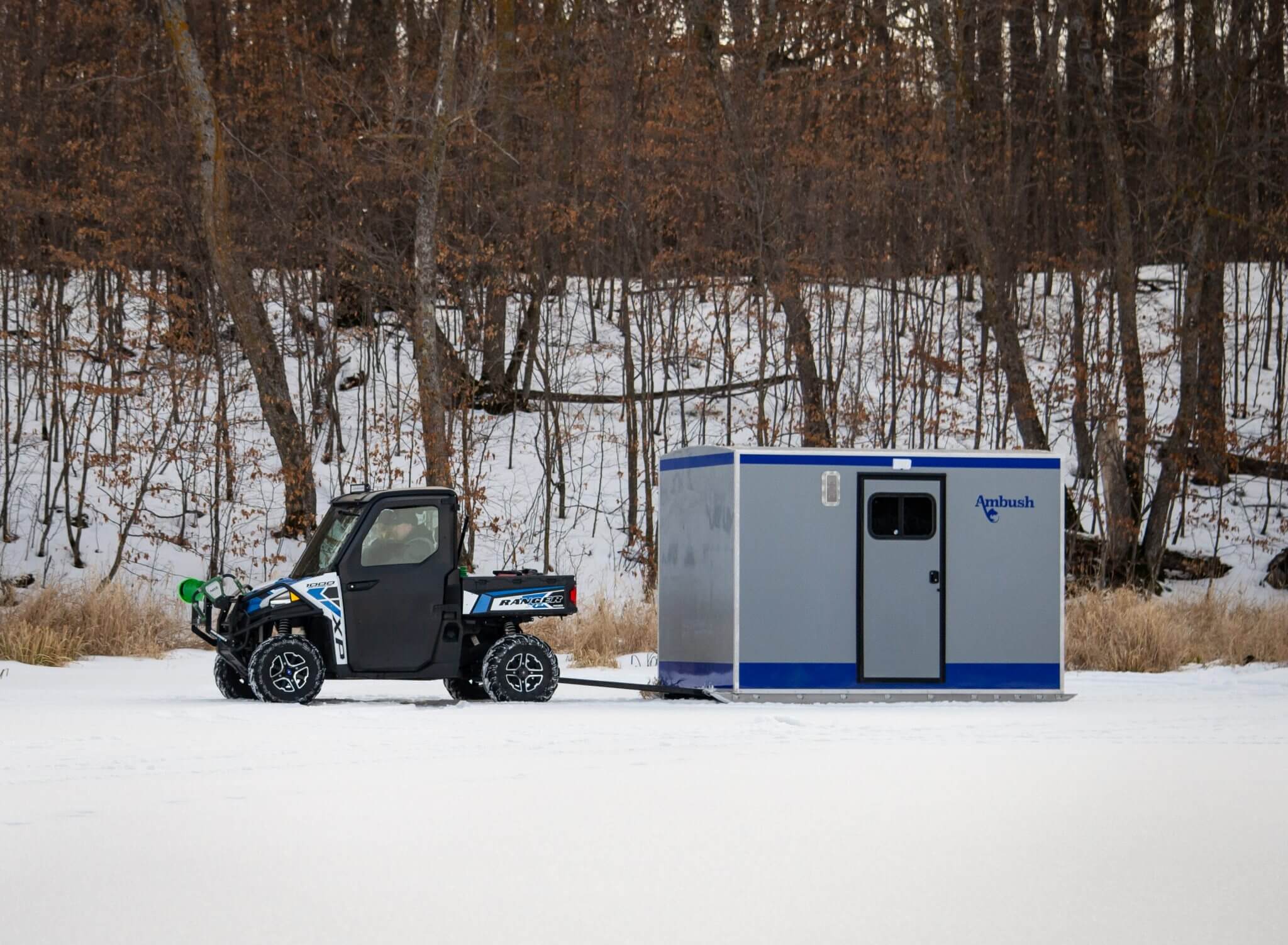 The Slayer Ice House Skid is a one of a kind ice house. The Slayer features 5 fishing holes and 1 spear hole. The all-aluminum frame is built without wood and seams, the Slayer has no opportunity for water to penetrate. Our chassis is insanely strong and made of a 1 piece welded design. Weighing only 880lbs, we built the Slayer with fiberglass on the interior and exterior with a gel coat exterior finish for a clean look. The Slayer is a skid house that allows you to be on the lake earlier in the season as well as being faster and easier to move!
BUILT WITHOUT WOOD
FIBERGLASS INTERIOR & EXTERIOR
NO SEAMS
GEL COAT FINISH
5 FISHING HOLES
1 SPEAR HOLE
4 WINDOWS
6½' x 10' LAYOUT
STRONG, WELDED, CHASSIS
The floor is slip-resistant and is made from a durabond panel system for extra strength.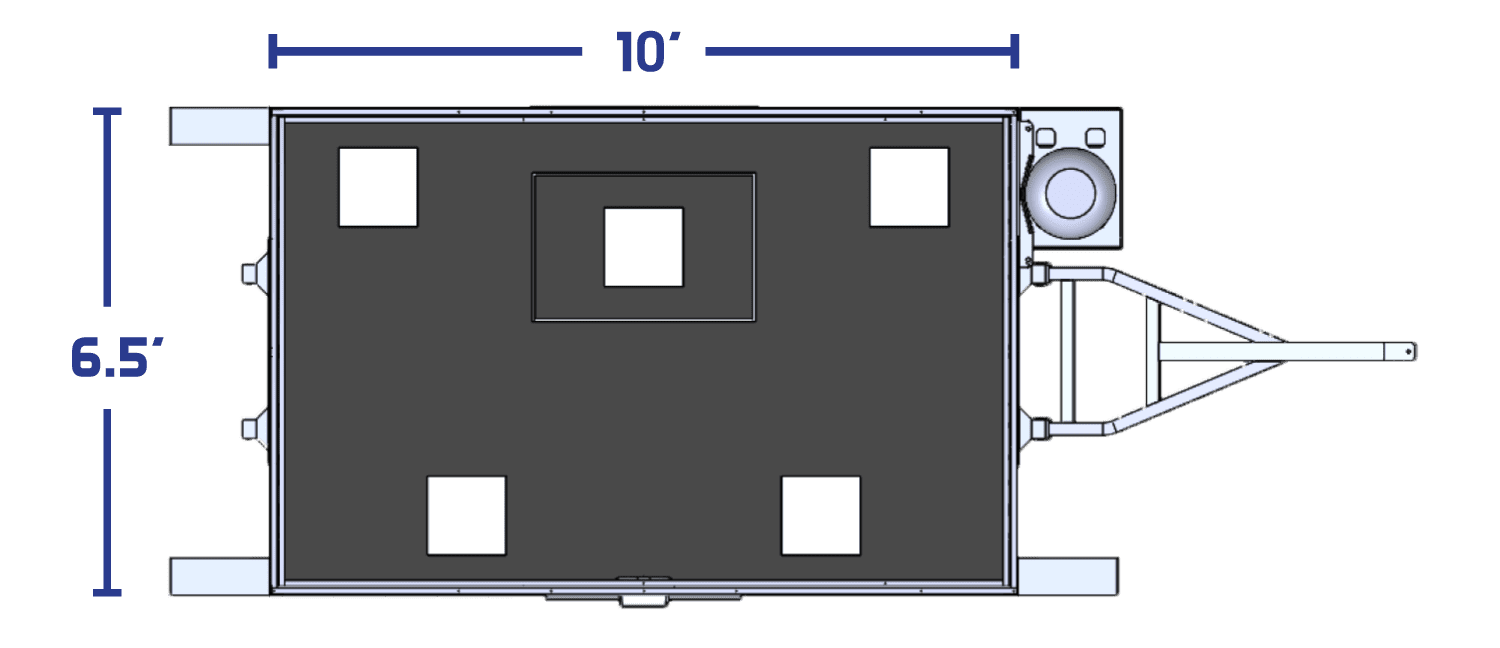 Ambush Hunting Blinds 5 Year Product Warranty
Ambush Outdoor Products warrants Ambush Hunting Blinds against functional defects* in material or workmanship for a total period of 5 years as described below.
WHAT WE COVER This warranty applies exclusively to the door, side panels, roof and floor when used in the intended manner.
WHO WE COVER This warranty extends only to the original purchaser of the Ambush Hunting Blind. Ambush will require proof of purchase.
WHAT AMBUSH WILL DO If parts covered by this warranty incur a functional defect within the period of coverage, Ambush will provide replacement parts, or at its option, provide the material and instruction for restoration.
HOW TO OBTAIN COVERAGE Notify your dealer of the claim, and your he dealer will submit the claim for warranty. Ambush may require inspection or other verification that goods are defective. If notifying your dealer is not possible, contact Ambush Hunting Blinds at 866-259-265 for resolution.
WHAT WE DO NOT COVER This warranty does not cover damage or failure contributed to or caused by: Mishandling, misuse, use of incompatible solvents or other damaging chemicals, vandalism or accident. In no event shall Ambush be liable for incidental or consequential damages.
Our mission is to provide the ultimate hunting experience
by building the
Highest Quality
Products available.
Ambush Hunting Ambush puts any other standard ice skid house to the test! With numerous years of experience on-the-ice, we put just about every fundamental to the test, find out what didn't work, and threw those aspects aside. Making adjustments and impr...