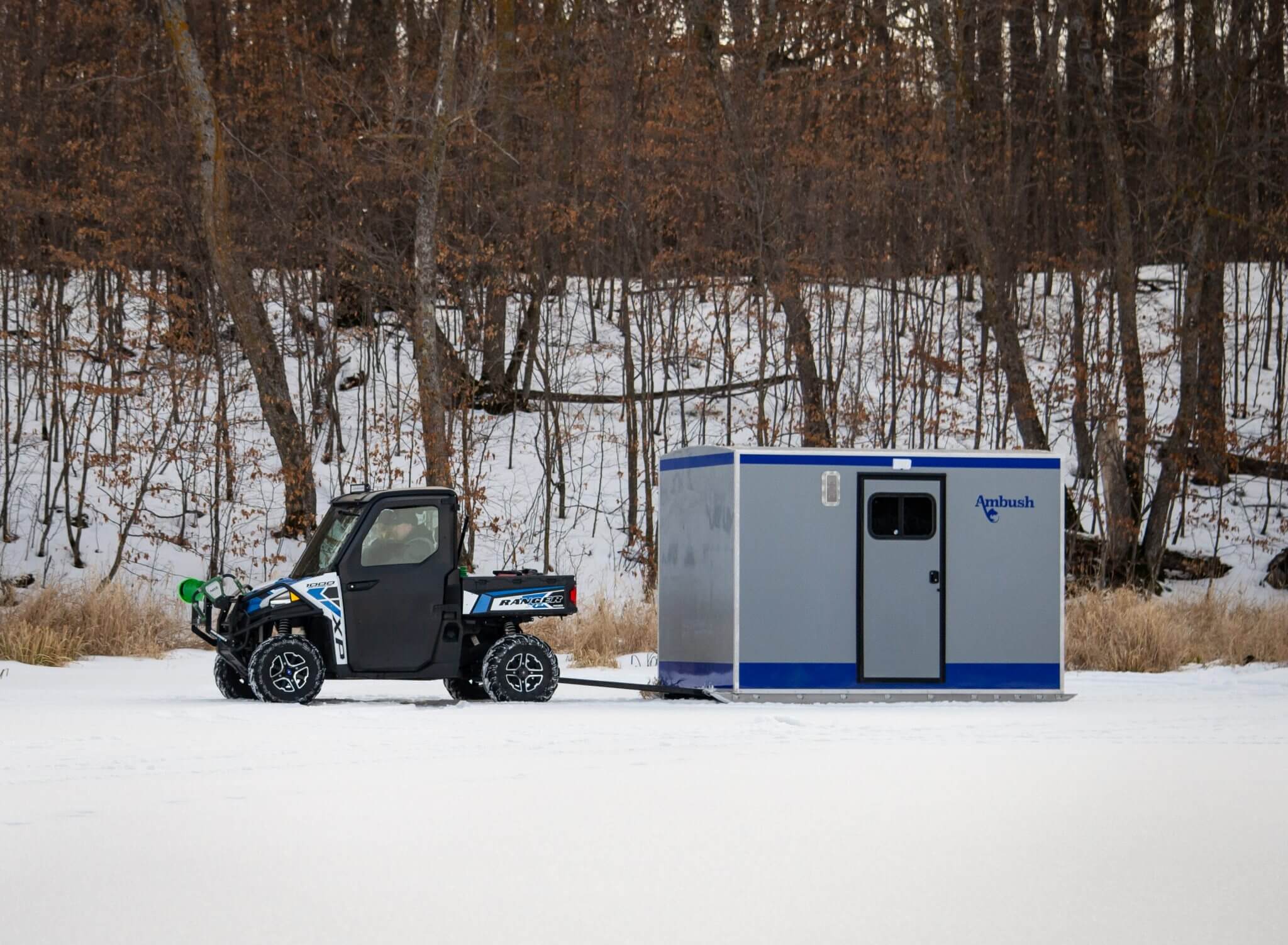 MSRP: $7,950
The Slayer Ice House Skid is a one of a kind ice house. The Slayer features 5 fishing holes and 1 spear hole. The all-aluminum frame is built without wood and seams, the Slayer has no opportunity for water to penetrate. Our chassis is insanely strong and made of a 1 piece welded design. We built the Slayer with fiberglass on the interior and exterior with a gel coat exterior finish for a clean look. The Slayer is a skid house that allows you to be on the lake earlier in the season as well as being faster and easier to move!
BUILT WITHOUT WOOD
FIBERGLASS INTERIOR & EXTERIOR
NO SEAMS
GEL COAT FINISH
5 FISHING HOLES
1 SPEAR HOLE
4 WINDOWS
6½' x 10' LAYOUT
STRONG, WELDED, CHASSIS
The floor is slip-resistant and is made from a dura bond panel system for extra strength.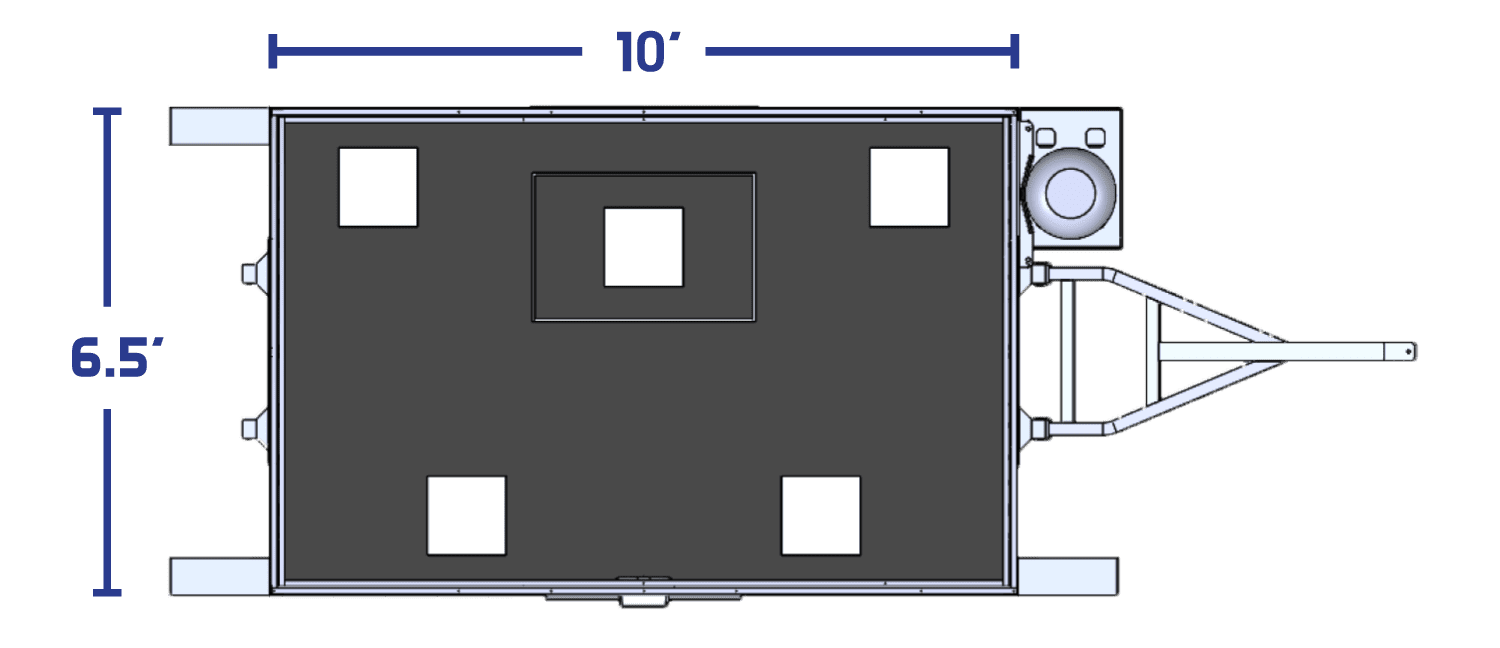 Our mission is to provide the ultimate hunting experience
by building the
Highest Quality
Products available.
Many of us hunters are do-it-yourselfers. We take pride in handcrafting our own solutions to problems with whatever we have available. Many of us have probably even tried building our own hunting blind in the past — or even took a stab at a tower blind....