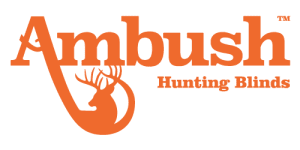 A. 920 Randolph Road, Detroit Lakes, MN 56501
P. 1-866-259-2635
E. info@ambushoutdoorproducts.com
We would love to hear from you!
The mission that Ambush Hunting Blinds strives to follow is to provide a unique in class experience. By providing the highest quality of hunting blinds, ice houses, and accessories, we ensure that our products will last a lifetime. Combined with the art of listening to professional and amateur outdoorsman worldwide, superior manufacturing technique guarantees satisfaction every time.