Ambush Blinds
MSRP: $3,995
The Stalker Series Hunting Blind is, in short, our core blind that started it all. The Stalker has been through many revisions, meanwhile, Ambush Hunting Blinds continues to respond to feedback received from our customers. The octagon shape and unique window configuration certainly provide multiple shot opportunities with either rifle, shotgun, crossbow or bow. The Stalker Series Hunting Blind was the first of our blinds to utilize our unique Durabond Panel SystemTM; in other words, the key to providing a strong, quiet, warm, scent contained blind. Meanwhile, the black stealth walls and tinted windows ensure optimal concealment. The Stalker Series Hunting Blind is available in a 6'x6' size. In addition, it is equipped with four leg brackets that accept a 4"x4" for added elevation. As a result, this blind has it all!
Stalker Series Specifications
WINDOW SIZE AND CONFIGURATION UPGRADES AVAILABLE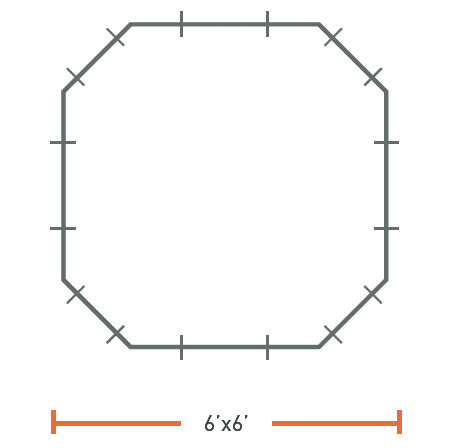 Our mission is to provide the ultimate hunting experience
by building the
Highest Quality
Products available.
There are many benefits to hunting in an enclosed blind, but what do you do to prevent your blind windows from fogging up? One of the challenges in an enclosed blind is keeping the windows clear from moisture or frost when the temperatures get below freezing....