HANDICAP ACCESSIBLE BLINDS
Making hunting accessible to people of all abilities.
HANDICAP ACCESSIBLE AND
INCLUSIVE TO ALL
With Ambush handicap accessible blinds, you won't need to worry about trying to make an existing blind adaptive.  Our team took care of this for you. 
We believe that everyone deserves the right to have access regardless of their physical limitations. Therefore, you can trust our company to provide you with the highest quality, completely accessible hunting blind.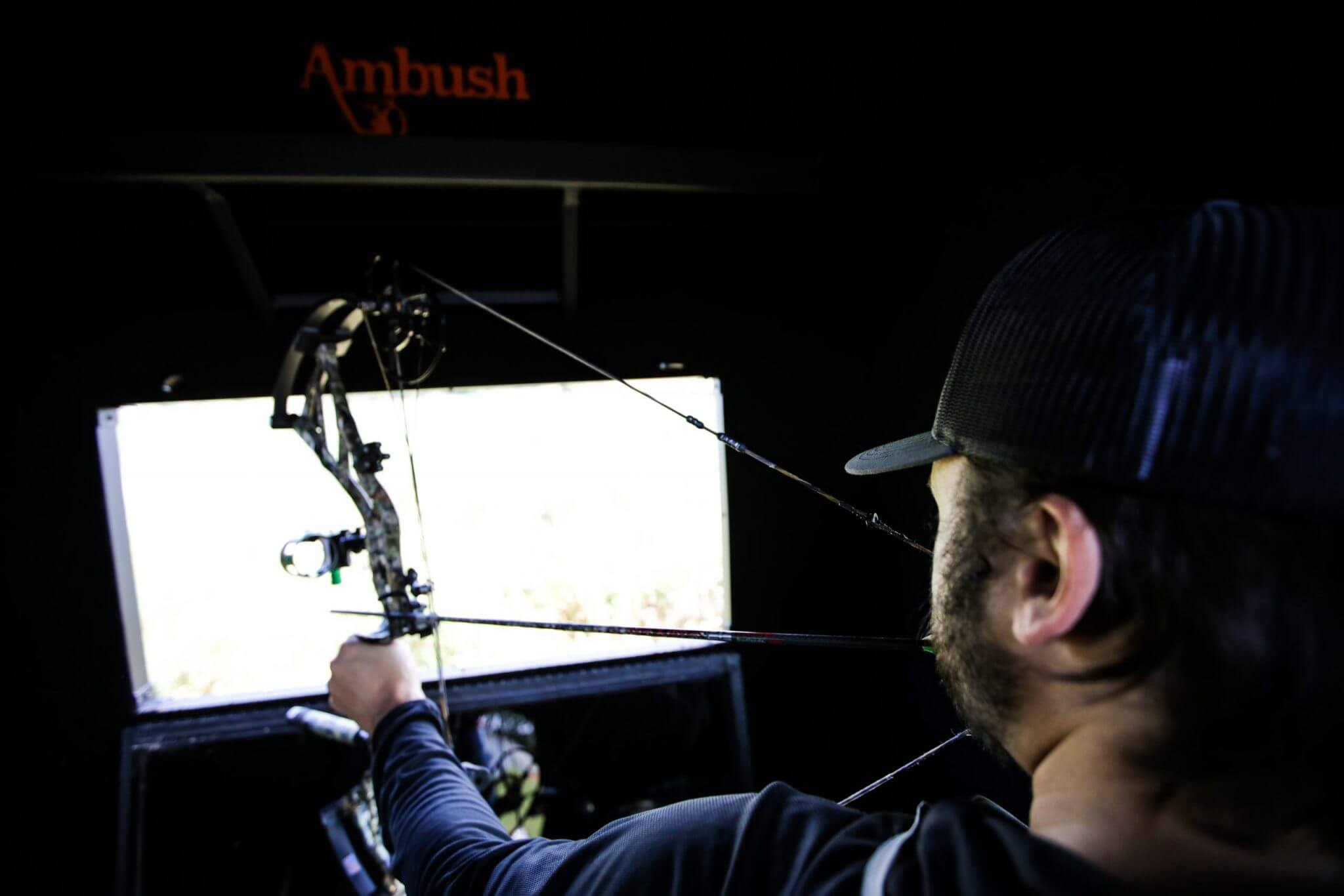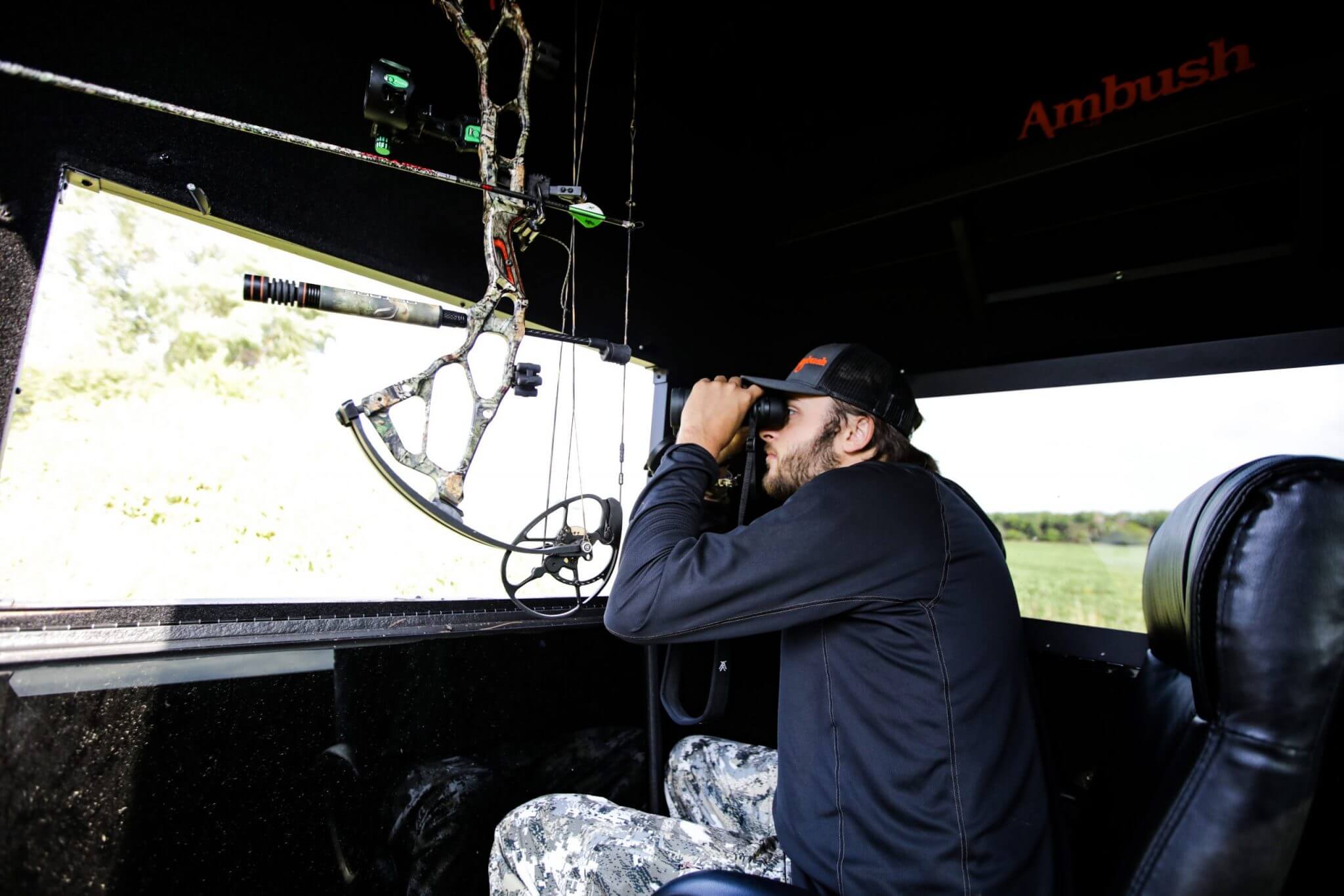 QUALITY
DESIGN

AND

CONSTRUCTION
With a wide door, flat door threshold, and large interior, Ambush Accessible Hunting Blinds provide accessibility, comfort and quiet for hunters with mobility issues.
Having a wheelchair or a walker doesn't mean you should have to miss out on the hunt! Our 41" wide door – with a 38-3/4″ opening for the wheelchair – can accommodate most Action Trackchair Models. The blinds are plenty strong to hold an Action Trackchair along with multiple hunters. If you use a walker, our flat door threshold gives you the ability to roll right into a blind.
The is a nominal additional charge for the larger door on Ambush Handicap Accessible Blinds.
Ambush blinds are designed to focus on silence, warmth, and scent proofing. This is of particular importance when it comes to handicap accessible hunting blinds.  If someone has special needs or mobility challenges, a good quality accessible blinds is one of the most important aspects when hunting.  Because of this, everyone should have the opportunity to hunt in our blinds and should not be hindered because of mobility issue.  With Ambush handicap accessible blinds, access is easy and comfort is key.  And with a handicap accessible ramp that leads to an elevated blind, persons with disabilities with have a greater chance of success.
For more information on our line of blinds that feature accessibility and promote inclusion, contact us today.