The Right To Hunt: Inclusive Handicap Hunting Blinds
At Ambush, we want everyone to have the same opportunities to hunt in comfort – this is why we created our fully accessible handicap hunting blinds! Regardless of if you have lost limb function, mobility, or have any other disability, we are here to make things equal for everyone. Adaptive equipment and techniques make hunting an accessible recreational activity for anyone.
With the continuous evaluation of ways that we can make our handicap hunting blinds more adaptive, Ambush strives to provide the best quality in blinds for those with disabilities. Here is what makes our hunting blinds so inclusive!
Why Choose Ambush
With the belief in accommodation and inclusion for all, this is where it all started with our handicap hunting blinds. A wider door width of 41", and an opening of 38-3/4", allows for wheelchairs of most sizes to enter the blind without getting stuck. The flat door threshold means that you can wheel right into the blind. This blind was designed with the hunter in mind who has limited mobility, cannot climb, and wants to wheel their walker or chair right on in. We also have lots of hunting blinds accessories to add to our blinds.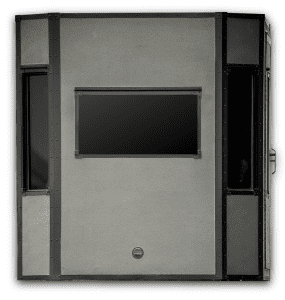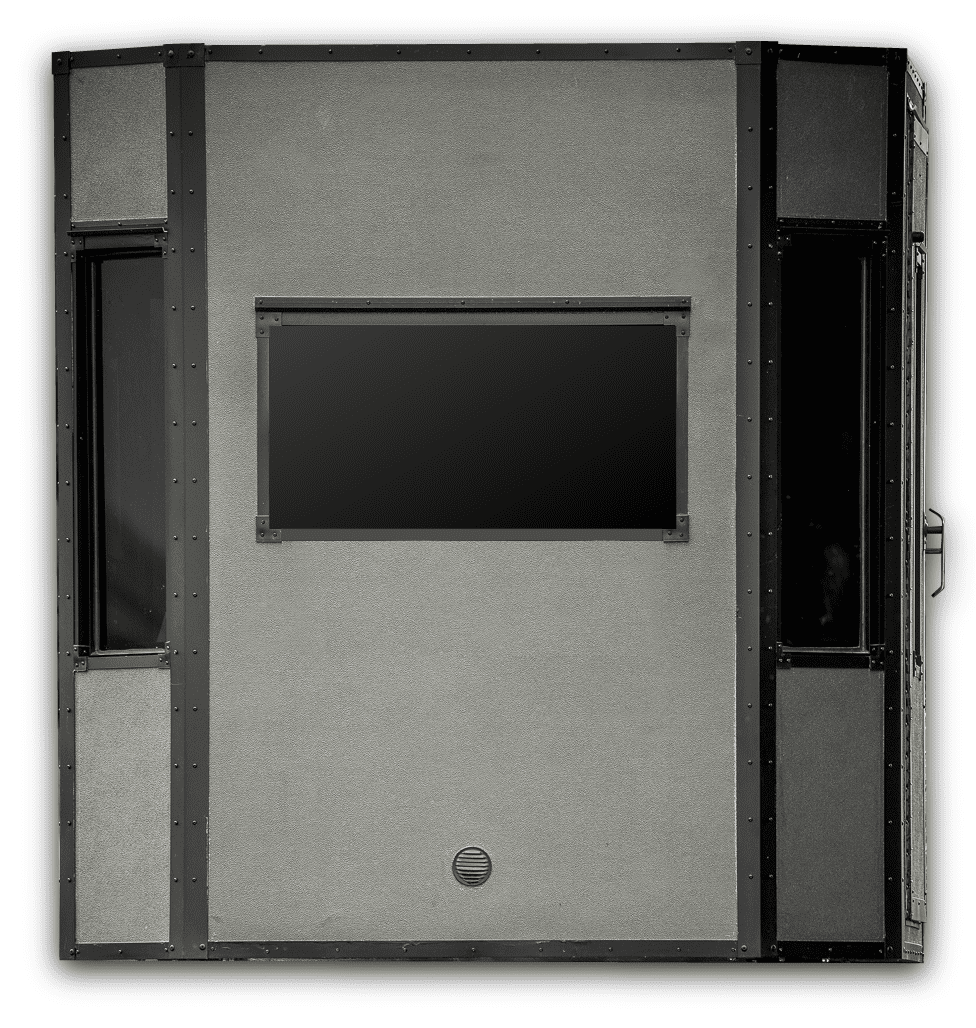 Quality Construction
A blind that is accommodating to all, the 41" wide door with a 38-3/4" opening is able to hold an Action Trackchair. The Action Trackchair Model #'s that this blind can accommodate are ST16, ST18, ST20, and ST22. We're proud to be one of few who offer fully accessible handicap hunting blinds. If you have a chair with a wider width, there is nothing to fear with this blind. Maybe you utilize a walker? The flat door threshold gives you the right setting to roll right through the door and into the blind. Having a disability or handicap doesn't mean you should miss out on a hunt.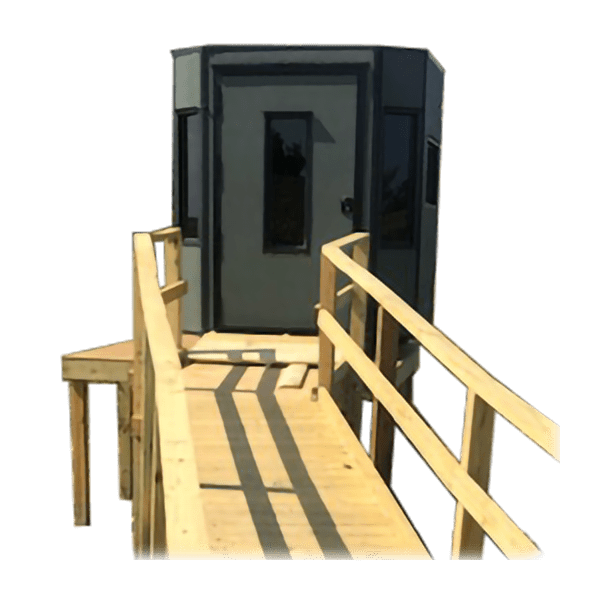 Inclusive to All
Our team at Ambush has taken the time and research to get this taken care of for you. Everyone deserves the right to hunt in comfort and have the same access to hunting regardless of what physical limitations they may have. You can trust Ambush to give you the highest of quality, completely inclusive, one of a kind hunting blinds that you know and love.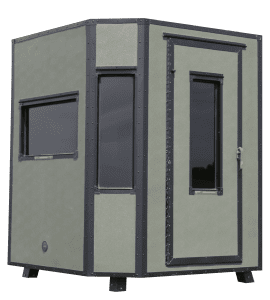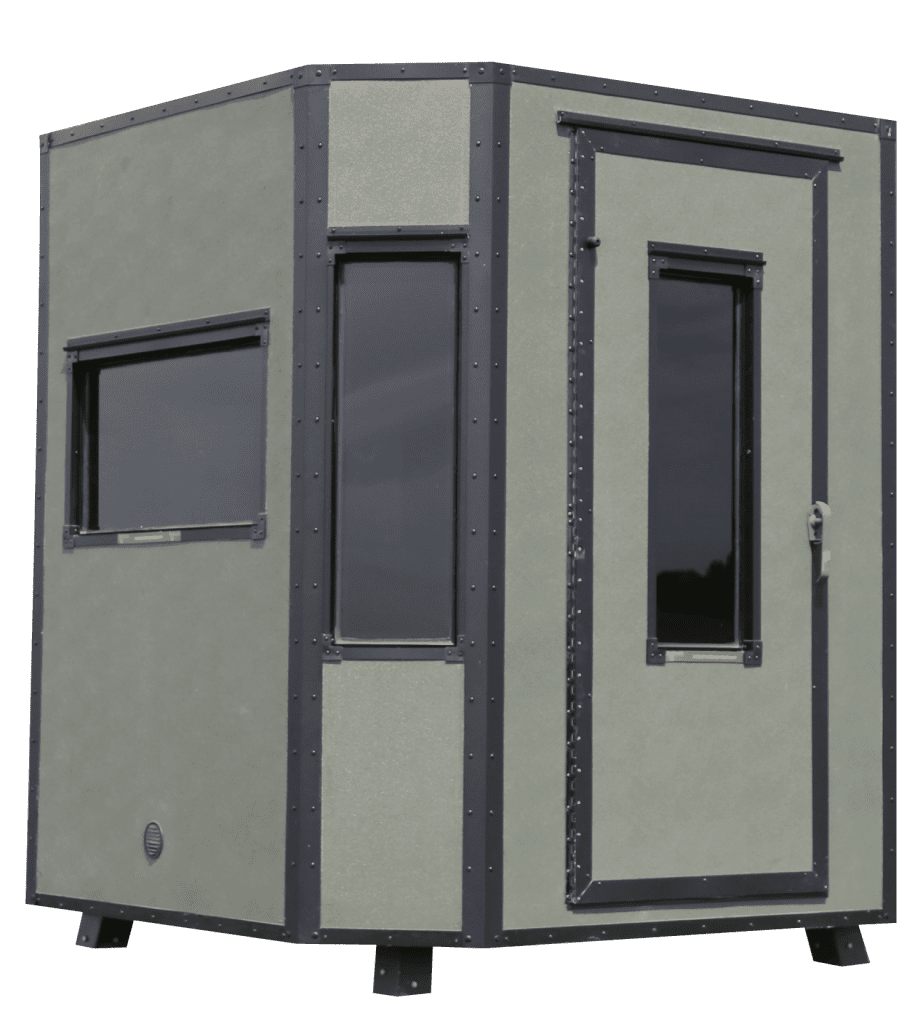 If you have any questions about our handicap hunting blinds and how we strive to provide access and inclusion for all, contact Ambush today!