Ambush Blinds
MSRP: $2,995
Our Phantom Series blind is built with the same materials and manufacturing process as all Ambush Hunting Blinds. The unique Durabond Panel SystemTM is second to none in strength, durability, insulation and stealth. Our blinds are designed and built to last. This blind is fully insulated and vented, allowing you to stay warm and comfortable during your hunt. Our tinted windows and dark interiors will keep you concealed. The Phantom Series comes standard with four horizontal windows that open quickly and quietly. This traditional square box blind is available in a 5'x5' size.
Phantom Series Specifications
WINDOW SIZE AND CONFIGURATION UPGRADES AVAILABLE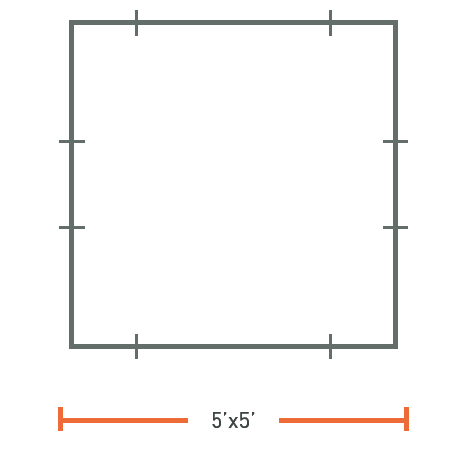 See a Phantom Series Blind Today!
We have Ambush Dealers across the country that are happy to help you find the perfect blind(s) for your needs. Type in your address or zipcode below to see a list of Ambush Dealers near you.
There are many benefits to hunting in an enclosed blind, but what do you do to prevent your blind windows from fogging up? One of the challenges in an enclosed blind is keeping the windows clear from moisture or frost when the temperatures get below freezing....