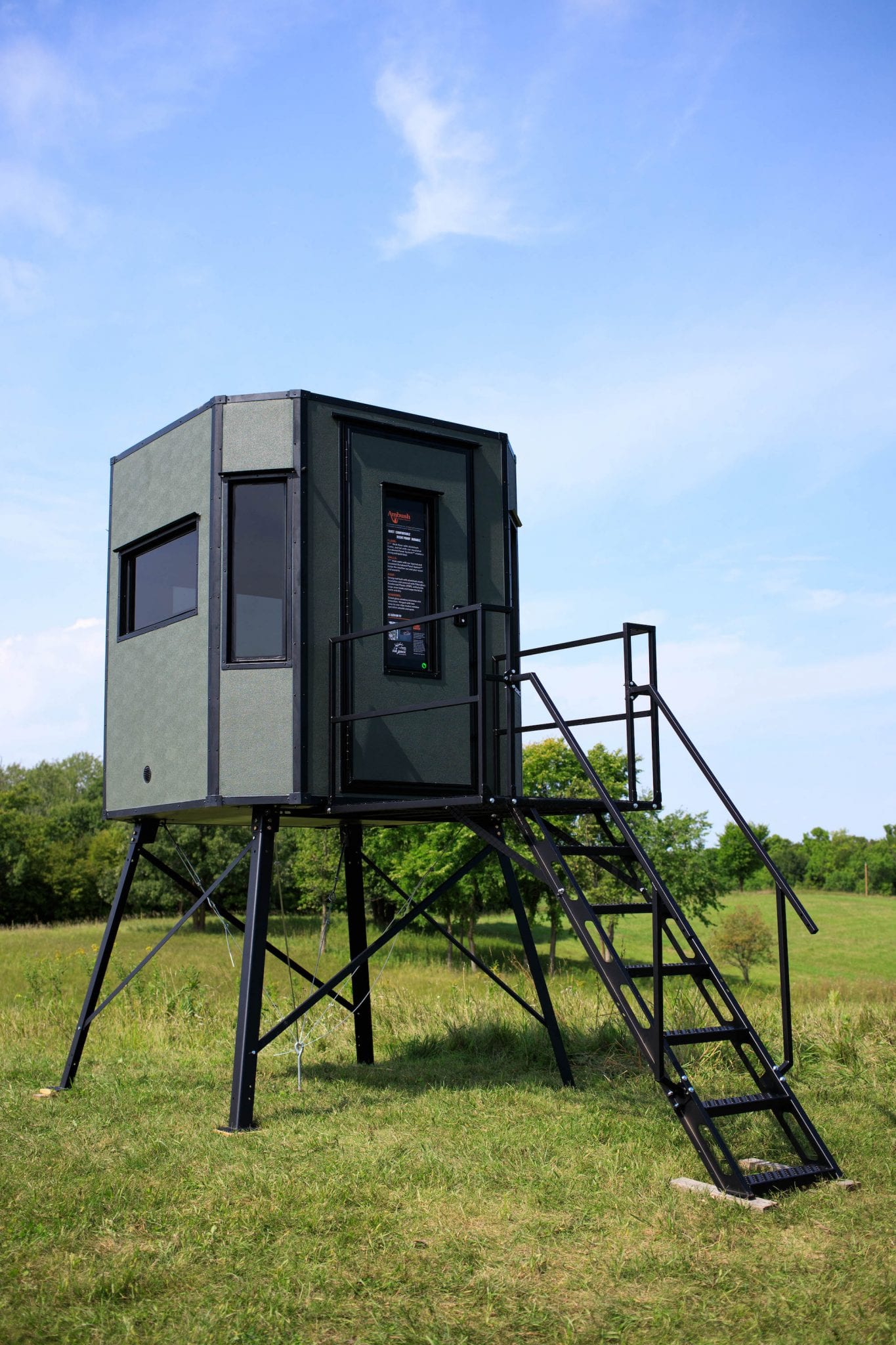 Ambush Blinds
MSRP: 5' - $1,825| 10' - $2,995
Bring your blind 5' or 10' off the ground with our ALL NEW Elevation Kit. It is the perfect addition to any blind with the large deck and hand railings, it adds comfort and safety.
Our mission is to provide the ultimate hunting experience
by building the
Highest Quality
Products available.
Curious about ice fishing for trout? Ice fishing is a popular sport that has taken off in recent years. It involves catching fish through a hole cut into the ice on frozen lakes, ponds, or rivers. Ice fishing for trout is especially popular due to the versatil...