How to Keep Warm While Hunting During Late Season
As the hunting season progresses, the temperatures begin to drop. Filling a tag takes dedication because it can be hard to keep warm while hunting during late season. While you sit and watch for your target buck, it is extremely easy to lose body heat. You know as well as everyone else, nothing is worse than being cold in the woods. Layering clothes and hunting from cover, it's much easier to stay warm. Below are a few tips and tricks that will help keep you warm while hunting during late season.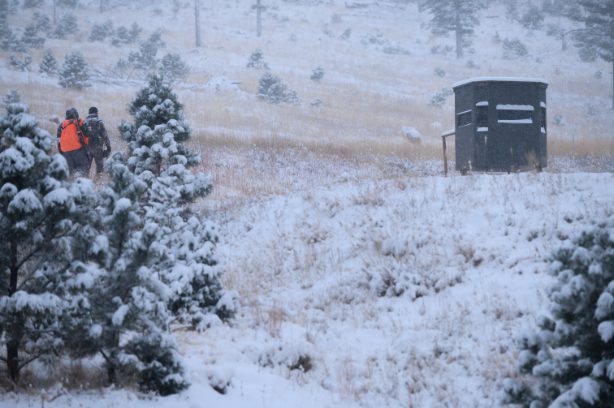 Shelter
First, the proper shelter will keep you warm when hunting. Pop up blinds are helpful, but a hard sided blind will keep you warmest. Hard sided blinds, like Ambush Hunting Blinds, block the wind and hold heat. Also, they protect you from the elements while hunting. If it is raining or snowing, you are not going to absorb moisture. Hard sided blinds allow for a comfortable and warm hunt during late season.
Clothing
Next, wearing the proper clothing will help you keep warm while hunting during late season. Lots of thin layers is much better than a few thick and bulky layers.  Remember fabrics matter.  Wool is an amazing insulator, even when wet.  However, there are many modern performance fabrics that work almost as well by wicking the sweat away from your skin.  Try to avoid cotton fabrics altogether.  When you are planning what you are going to wear, remember to think from head to toe. Wear a warm hat, neck gaiter, and gloves. Also, be sure to wear insulated boots and wool socks with a performance sock liner.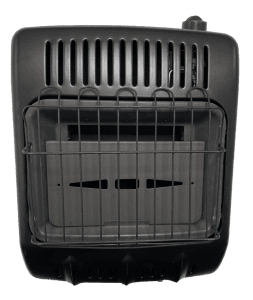 Heat Sources
Finally, in some situations heat sources can be used when hunting during late season. Pack warmers to keep your hands and feet warm. You can buy disposable or rechargeable warmers. Also, when hunting in a hard sided blind, you can use a portable heater to stay warm. Just be sure to crack a window!
Now that you know how to keep warm while hunting during late season, learn the best times to hunt during deer season. Interested in an Ambush Hunting Blind? Find an Ambush Blind Dealer near you! Once the season is over, read about what to do when the hunting season closes!