Ambush Blinds
MSRP: $3,995
The Stalker Series Hunting Blind is our core blind that started it all. The Stalker has been through many revisions as Ambush Hunting Blinds responds to feedback received from our customers. The octagon shape and unique window configuration provide multiple shot opportunities with either rifle, shotgun, crossbow or bow. The Stalker Series Hunting Blind was the first of our blinds to utilize our unique Durabond Panel SystemTM; the key to providing a strong, quiet, warm, scent contained blind. The black stealth walls and tinted windows ensure optimal concealment. The Stalker Series Hunting Blind is available in a 6'x6' size equipped with four leg brackets that accept a 4"x4" for added elevation.
Stalker Series Specifications
WINDOW SIZE AND CONFIGURATION UPGRADES AVAILABLE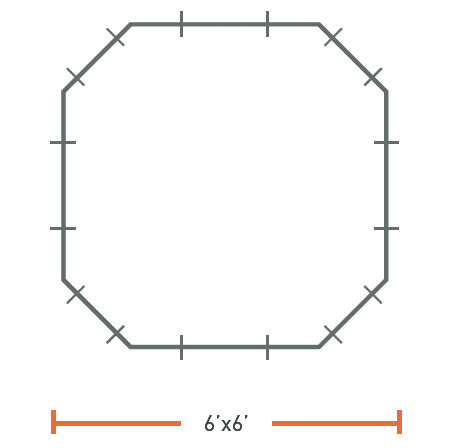 Our mission is to provide the ultimate hunting experience
by building the
Highest Quality
Products available.
We've all seen people do some pretty interesting things while hunting. These mental slip-ups can cost you the buck of your dreams — or even make you the laughing stock of your hunting pals. These are the top things you should steer clear of when yo...
When you're getting ready to start the deer hunting season, you may need a few tips regarding which equipment to pick up and which equipment to leave at home. We'll clue you in about everything you need for a good hunt so that you'll be ready...